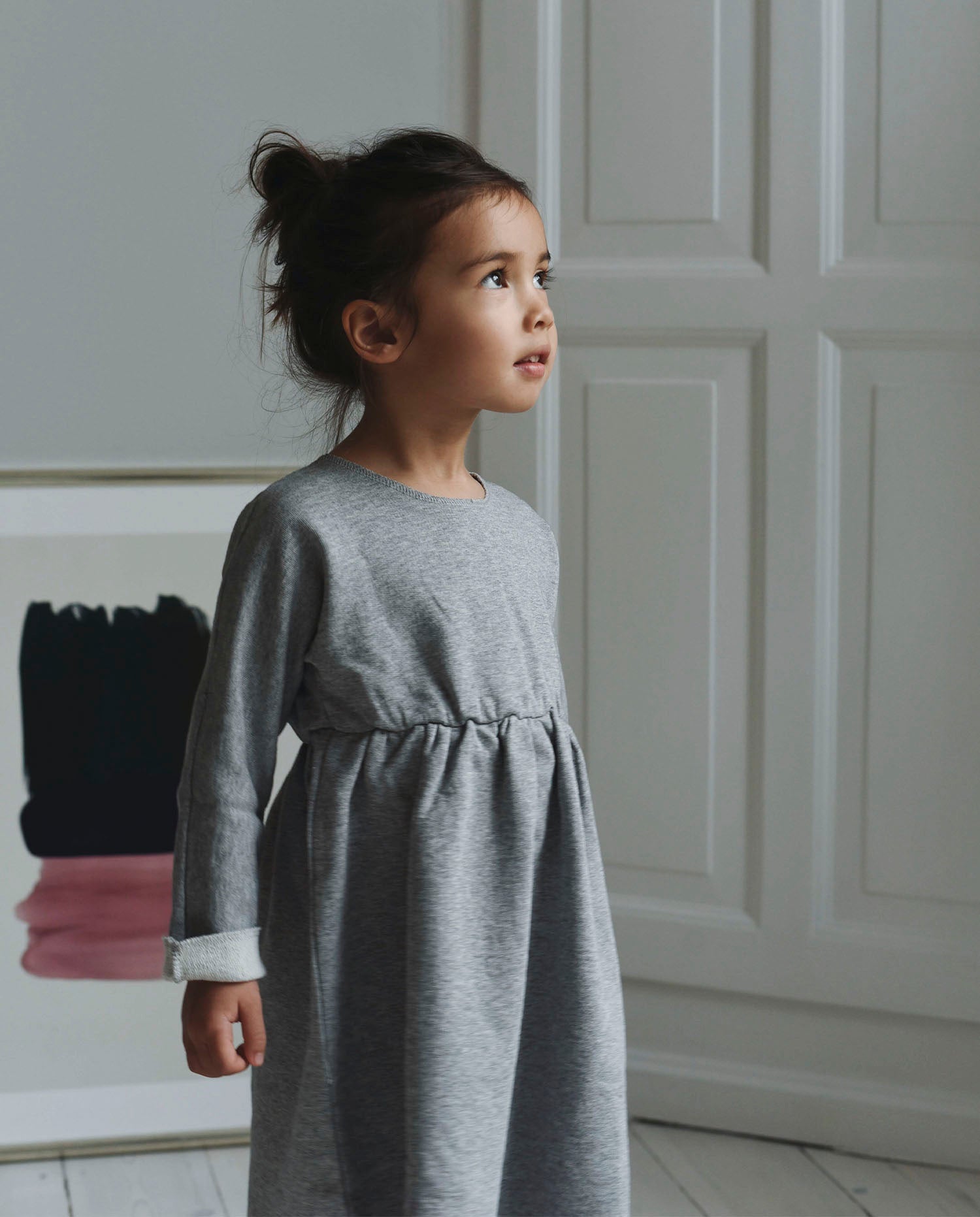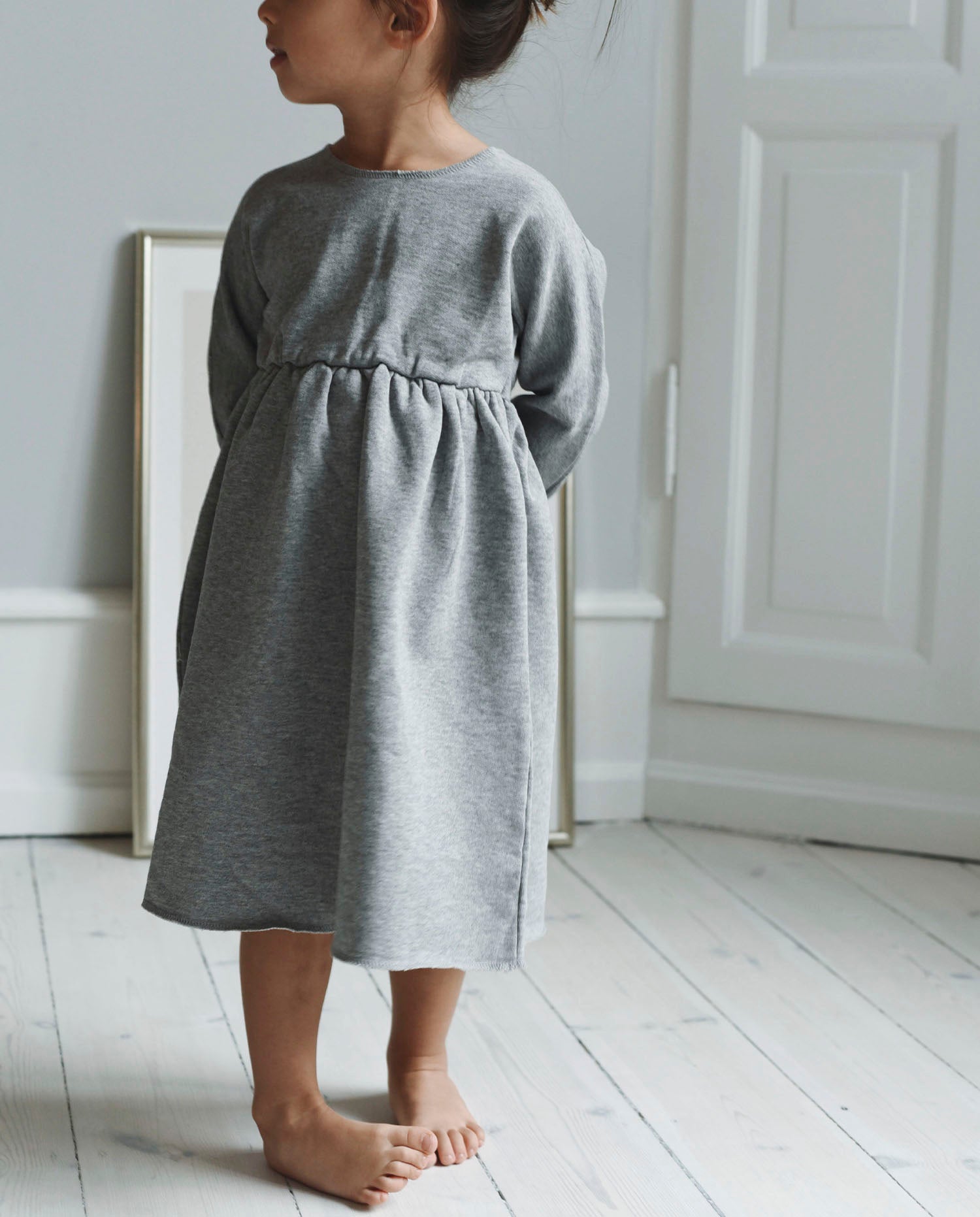 Sale price
299,00 DKK
Regular price
499,00 DKK
Tax included.
The dress has a empire cut, and buttoned from neck to waist in the back for easier dressing. Raw edges around wrist, neck and bottom.
Very durable fabric, endures kid-living.
-machinewash on low cycle max. 30C
-use suitable mild detergent, for low temperatures
-do not use softener
-do NOT tumble dry
-hang dry
-ironing on low heat
-do not bleach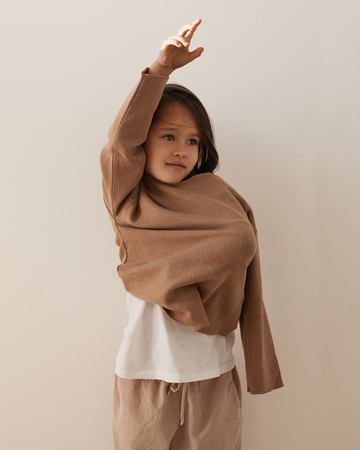 High-Quality Children's Fashion Crafted with Care
"CO Label is the epitome of stylish, high-quality children's fashion. Our brand is all about crafting beautiful, long-lasting garments that your little ones will love to wear. Our clothes are designed with love in Denmark and handcrafted with care in Italy, using only the finest materials.
At CO Label, we understand the importance of quality. That's why our clothes are not just designed to look good, but to feel good and stand the test of time too. From the softest fabrics to the finest details, our garments are made to last, so you can be confident that your child's clothes will be just as gorgeous as the day you bought them, no matter how many times they're worn.
Sustainability is also at the heart of everything we do. We believe that children's fashion should be responsible and kind to the planet, so we take great care to use materials that are eco-friendly and ethical. By choosing CO Label, you are not only investing in quality, but also in a brighter, more sustainable future.
At CO Label, we believe that every child deserves to look and feel their best. Join us on our mission to create beautiful, sustainable fashion that your little ones will love to wear, and that you'll love to keep for a lifetime."
Our childrens planet
At CO Label, we believe in creating high-quality children's clothing while also taking care of our planet. Our fashion industry has a big impact on the environment, and we are determined to play our part in creating a more sustainable future.
From sourcing materials to production and packaging, we take a holistic approach to sustainability. We use only the finest natural and organic fabrics, such as cotton and linen, grown and processed in an environmentally responsible manner.
Reducing our carbon footprint and minimizing waste is also a top priority for us. We use eco-friendly production methods, such as digital printing, which not only reduces waste but also enables us to produce small batches and avoid overproduction and excess inventory.
Transparency and ethical production are also important values for us. We work closely with our suppliers and producers to ensure that everyone involved in the production process is treated fairly and with respect, including safe working conditions and fair wages.
In conclusion, our commitment to sustainability runs through every aspect of our business. We are dedicated to creating beautiful, high-quality children's clothing that not only looks good but also feels good, for both the child wearing it and the planet.