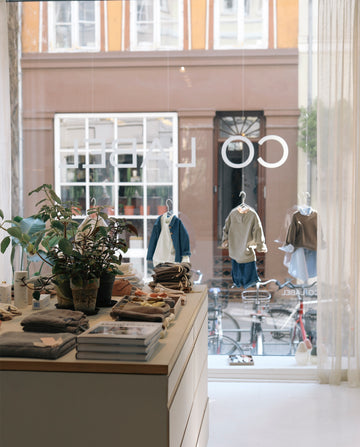 High-Quality Children's Fashion Crafted with Care
"CO Label is the epitome of stylish, high-quality children's fashion. Our brand is all about crafting beautiful, long-lasting garments that your little ones will love to wear. Our clothes are designed with love in Denmark and handcrafted with care in Italy, using only the finest materials.
At CO Label, we understand the importance of quality. That's why our clothes are not just designed to look good, but to feel good and stand the test of time too. From the softest fabrics to the finest details, our garments are made to last, so you can be confident that your child's clothes will be just as gorgeous as the day you bought them, no matter how many times they're worn.
Sustainability is also at the heart of everything we do. We believe that children's fashion should be responsible and kind to the planet, so we take great care to use materials that are eco-friendly and ethical. By choosing CO Label, you are not only investing in quality, but also in a brighter, more sustainable future.
At CO Label, we believe that every child deserves to look and feel their best. Join us on our mission to create beautiful, sustainable fashion that your little ones will love to wear, and that you'll love to keep for a lifetime."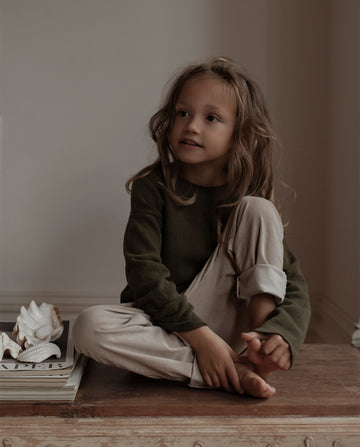 Prioritizing Natural, Organic and Sustainable Materials
Sustainable Material Selection for High-Quality Children's Clothing
At CoLabel, we take great care in selecting the materials we use in our children's clothing. We believe that the right fabric can make all the difference in how a garment looks, feels, and lasts. That's why we only use the finest, most durable, and comfortable materials in our clothing.
Our fabrics are carefully sourced from around the world, with a focus on using natural, organic, and sustainable materials wherever possible. We believe that clothing made from natural materials not only feels better on the skin but is also better for the environment.
We work with suppliers who share our values and prioritize ethical and sustainable production practices. Our fabrics are tested to ensure that they meet our high standards for quality and durability, and we take great care to avoid materials that are prone to shrinking, fading, or pilling.
Our commitment to quality and sustainability extends to every aspect of our business, including the materials we use. By carefully selecting and sourcing our materials, we are able to create clothing that not only looks good but also feels good and lasts long.
In short, we believe that the materials we use are just as important as the design of our clothing. We take great care in selecting the best materials for our children's clothing, reflecting our passion for quality, comfort, and sustainability.
explore now