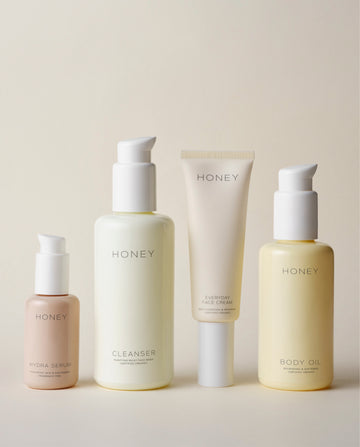 New addi(c)tion
Welcoming HONEY CPH 2 new facial product to complet the young brands new facial regime - CLEANSER & FACIAL CREAM.
HONEY CPH is already a favorite among the it-girls in Copenhagen, and we predict they will be a forever stable in your beauty regime.
Shop HONEY
Limonade
Sale price
100,00 DKK
Regular price
Sale price
200,00 DKK
Regular price
Sale price
120,00 DKK
Regular price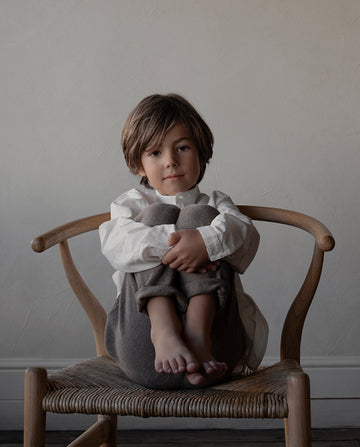 Italian Quality
At CO Label, we are proud to offer children's clothing of the highest quality, all made in Italy. The warmth and charm of Italy shines through in every stitch of our clothing, reflecting the country's reputation for excellent craftsmanship and attention to detail.
We are passionate about creating clothes that are not only stylish but also comfortable and practical. Our love for children is evident in our commitment to using soft, comfortable fabrics and intricate designs that are made to last.
We work with highly skilled artisans who take great pride in their work and produce our clothes in small batches, ensuring that each item meets our high standards. Our commitment to quality extends beyond the materials we use, as we also place great importance on ensuring that our clothing is made ethically and sustainably.
In short, our clothes are a beautiful blend of Italian craftsmanship and Danish design, reflecting our passion for quality, comfort, and style. They are a true testament to our commitment to creating the best for children.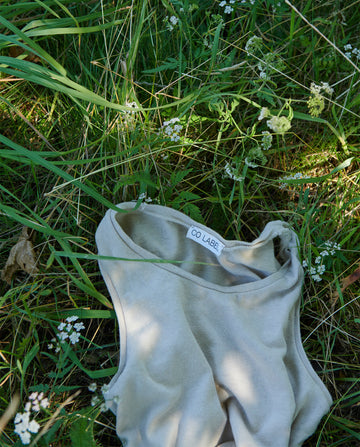 Our childrens planet
At CO Label, we believe in creating high-quality children's clothing while also taking care of our planet. Our fashion industry has a big impact on the environment, and we are determined to play our part in creating a more sustainable future.
From sourcing materials to production and packaging, we take a holistic approach to sustainability. We use only the finest natural and organic fabrics, such as cotton and linen, grown and processed in an environmentally responsible manner.
Reducing our carbon footprint and minimizing waste is also a top priority for us. We use eco-friendly production methods, such as digital printing, which not only reduces waste but also enables us to produce small batches and avoid overproduction and excess inventory.
Transparency and ethical production are also important values for us. We work closely with our suppliers and producers to ensure that everyone involved in the production process is treated fairly and with respect, including safe working conditions and fair wages.
In conclusion, our commitment to sustainability runs through every aspect of our business. We are dedicated to creating beautiful, high-quality children's clothing that not only looks good but also feels good, for both the child wearing it and the planet.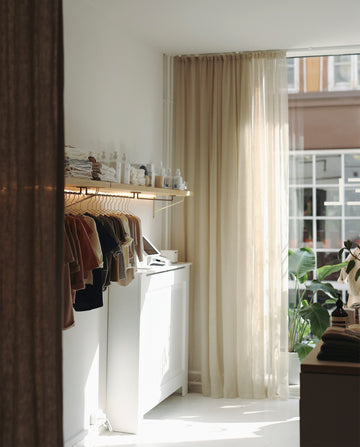 Store
Store Strandstræde 5, st
1255 Kbh. K
Denmark
Mon - Fri, 11:00 - 17:00
Saturday, 11:00 - 16:00
Find a retailer near you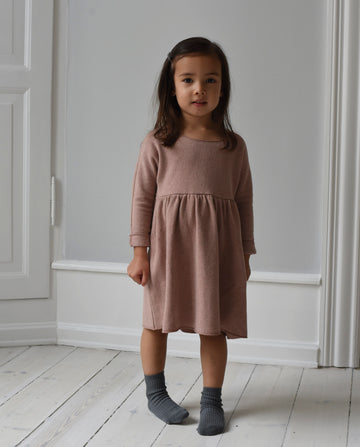 The CO Label Slow Fashion Philosophy
"At CO Label, we believe that children's fashion should be just as stylish and sustainable as adult fashion. Our clothes are not just pieces of fabric, but vessels for a brighter future. With every stitch and every hem, we aim to make a difference for the next generation.
We are passionate about Slow Fashion, a movement that prioritizes quality over quantity. Unlike fast fashion, which pumps out trend-driven garments at an alarming rate, Slow Fashion takes a more mindful approach to f......
Read More
Featured in
Hola! - To The Moon, Honey - Playtime, Paris