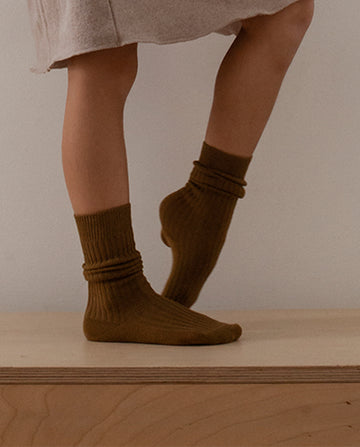 Limonade has become a part of the CO Label Family
Er are excited to share some great news with you!
CO Label has recently acquired Limonade, a renowned children's clothing brand known for their high-quality socks and commitment to sustainability.

As we bring Limonade into the CO Label family, our goal is to continue their legacy of creating exceptional children's clothing while also taking our commitment to sustainability to the next level. Our clothes are not just pieces of fabric, but vessels for a brighter future. With every stitch and every hem, we aim to make a difference for the next generation.

At CO Label, we believe that children's fashion should be just as stylish and sustainable as adult fashion. Our commitment to Slow Fashion means that we prioritize quality over quantity and take a mindful approach to fashion. We understand that choosing high-quality clothes for children is an investment in their future. That's why we only use the finest materials and skilled artisans to create pieces that are not only stylish but also built to last.

We are excited to bring the Limonade brand under the CO Label umbrella and introduce their high-quality garments to our collection. Limonade's reputation for using sustainable materials and their commitment to ethical production align perfectly with our values. By combining our expertise and passion for sustainability, we will create even more beautiful, long-lasting garments for your little ones.

We are thrilled to welcome Limonade to the CO Label family and look forward to continuing their legacy of exceptional children's clothing. Join us on our mission to create beautiful, sustainable fashion that your little ones will love to wear, and that you'll love to keep for a lifetime.